Here are some basic facts about one of the nation's most notorious unions, the International Brotherhood of Teamsters:
Founded in 1903
Of the eight (8) presidents the Teamsters have had since 1903, six (6) have either been indicted, gone to jail or been kicked out of office.
The President's Commission on Organized Crime found the Teamsters to be

under the control

of organized crime
Current President is James P. Hoffa, the son of legendary Teamster boss Jimmy Hoffa.
Considered the most violent union in the country.
Has had more strikes than any other union in the United States (view current Teamster strikes

here

).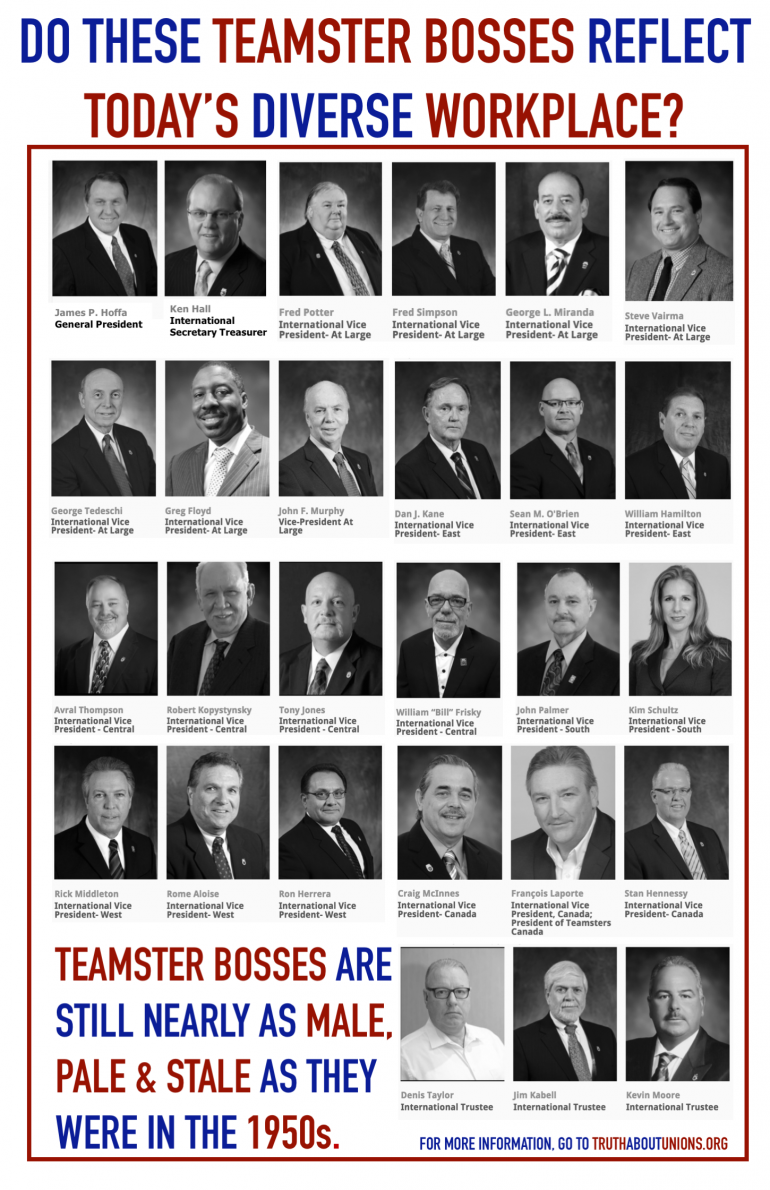 Have you read the Teamsters' rules?
Teamsters Constitution 2016 on Scribd
How much do Teamster bosses make? A lot…
Teamsters 200K Club 2017 on Scribd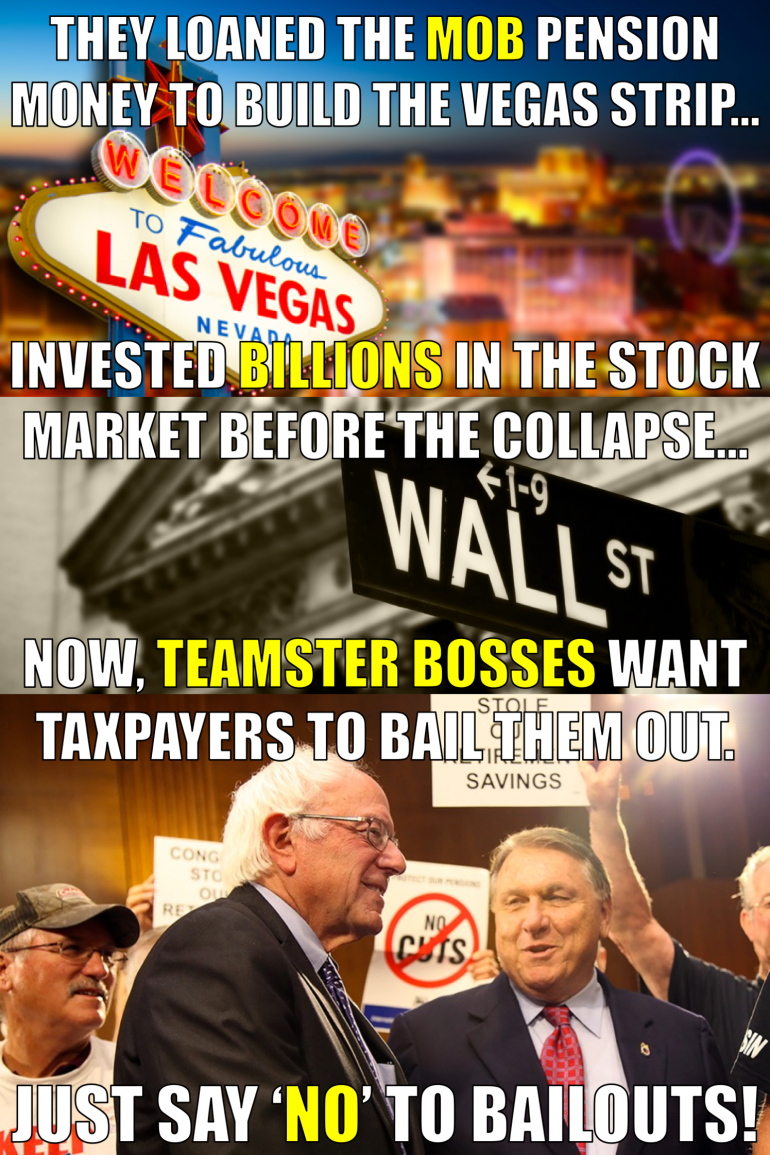 Here's more:
– Here's Why Teamsters' Pensions Are About To Be Cut In Pennsylvania
– Teamsters' Internal War Spills Into The Open As Boston Boss Blasts Hoffa
– Hoffa Corruption Helps Employers